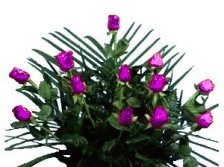 October 16, 1999
Dear ______________,
This letter is to inform you that as of December 1st, 1999, I will begin charging $5.00 more per visit.
I regret having to take this action, but with the cost of living rising steadily, I find it more and more difficult to make ends meet each month. I have worked for most of you for many years now, without ever asking for a raise in pay. But, with my daily expenses for living rising constantly, and two rent increases within the past 5 years, I feel it is something I must do.
I am very grateful to have such a wonderful group of clients and enjoy working for all of you!!
If you have any questions about, or problems with, this increase in pay, please feel free to call me at home at (408) 261-1247.
Otherwise, I would appreciate it if you could add an additional five dollars to my fee, starting with my first visit to you after the 1st of December.
Thanking you in advance for your understanding of my position.
With Warmest Regards,

Shirley Marshall