"Stay" by Dave Matthews Band

Welcome to Our Site!!!

(and you MAY call me Shirley!!)

There are sooo many wonderful sites out here,

with all kinds of vital, fascinating and/or

fun information on them, that we thought

we would keep this simple!!




We just wanted someplace where our friends,

met and unknown yet,

could come to visit!!

When we lost our Fur Angel Morgan
on May 5th, 1999,

we decided to include
a page on the Rainbow Bridge,

which we found to be invaluable

when we lost our little girl!!

So, we felt it was worthy of repeating here!!

So, if you would take a few minutes

to visit us here, and sign our guestbook,

so we know that you were indeed here,




We'd really appreciate your time!!

Thanks for stopping by!!!

Just click on any button to visit that page,

Then use the navigation buttons

to move thru the site!!

It's March ~ And St. Patrick's Day!!!

That time of the year when we see leprechauns
and drink green beer!!!
Hmmmmm, wonder if there's a connection there???

**************************************

Be sure to check out our Valentine's Day page!!!


To go there, just click on the beating heart below!!!

**************************************

THE NEW MILLENNIUM!!!

Our Events Page is now featuring some awesome

MILLENNIUM CELEBRATIONS!!!

Don't miss out!!! Click on the Party Hats below

To check out some great celebrations for the

NEW MILLENNIUM!!!!

**************************************

CHRISTMAS '99

**************************************

HALLOWEEN '99

**************************************

Be sure to check out our Pages, too!!

Cat Friends is a page where

You can meet some of our new friends,


(A couple of them are even D*GS!!!)

And our Events Page will tell you about

All THE places to be to PARTY and have FUN!!!

Now we also have a touching Tribute page

For our little Fur Angel Morgan!!!

We have just created a completely New

And once you are finished here,

PLEASE visit the other sites on our Links Page!!

OR take a journey

thru one of the Webrings we've joined!!
Studley and Doodle are
Purrrroud memfurs of CLAW!!!
And as of December 1999, we have GRADUATED
to Level Two Memfurs and earned our BCC
At CLAW University!!! YAY!!!
Click on this beautiful banner below
To go to our CLAW page
And find out more information
On how YOU can become memfurs, too!!!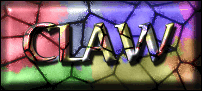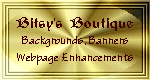 I Studley I Doodle I Morgan I Cowboy I About me I Rainbow Bridge I Cat Tales
Cat Friends I Events I Special Causes I Awards I Clubs I Links I Webrings I Home