"Celebrate" by Kool & The Gang
Hi There!!! Glad you stopped by!!!



This is our Events Page!!!
We love to PARTY almost as much as we like meeting new furiends,
And we wanted to have a place where we could tell YOU
About all the FUN events that are happening
In our Cat Community!!!
Be sure to bookmark this page
so you can check back here regularly
To find out where all the good parties are!!!
EASTER!!!
We want to wish you a Furry Hoppy Bunny Day!!
We have a present fur you on our Easter Page,
so click on the Easter Bunny below to visit us there and find out what it is!!!
And don't miss the BIG EASTER PARTY at the LuvKittys!!! We went and had a wonderful time!! Just click on their banner below!!
And you CLAW memfurs, don't furget to check out the CLAW Mall fur all your Easter needs and a picture with the Easter Bunny!!!
EARTH DAY!!!
CLAW is sponsoring an Earth Day Festival,
which is going to be FURRY exciting!!! We helped to create the tent fur the Intro to PSP Guild,
and MANY other Guilds will have their own tents, too!!! It is going to be furry fun and informative!!
To attend this wonderful event celebrating a furry important day,
just click on our larger cousin below!!!
(Well, that would be when we have a URL fur the CLAW Fairgrounds!!! ~ We'll keep you posted!!!)

| | | |
| --- | --- | --- |
| | MARDI GRAS PARADE !!! | |
Yes, it's that time!!! And the CLAW Art Guild has put together a wonderful Parade!!! Most of the CLAW Guilds will be represented, with the kitties from each of those Guilds riding on the floats of the Guilds they belong to!!! We are riding on floats from five different Guilds, with different costumes fur each one!!! Come see this fun, colorful event by clicking on their banner below!!!
MILLENNIUM EVENTS!!!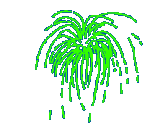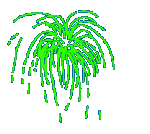 WOW!!! Not just a New Year,
but a whole NEW MILLENNIUM!!!
And we have the events to prove it!!!


Madame Alto's MILLENNIUM GALA!!!
This Gala was one of the highlights of the evening!!!
Everyone dressed in their finest party clothes
And LOOK!!! Even little Beth got to wear
a stunning evening ensemble!!
(Fur ONCE!!!)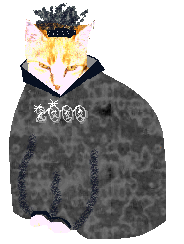 As you can see, there is plenty of champagne for efurrykitty!!!
As well as caviar and many other gourmet dishes
to delight you and please your palate!!!
So, put on your finest party clothes,
And click on their banner below
to be whisked away to join us at
the Party Event of the Evening!!!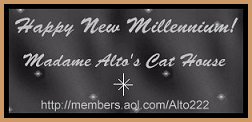 The BFCC MILLENNIUM WATCH!!!
10 ... 9 ... 8 ... 7 ... 6 ... 5 ... 4 ... 3 ... 2 ... 1!!!!!
HAPPY NEW MILLENNIUM!!!!!!
Eagle-eyed kitty reporters from around the world
Share their countdowns with you, and tell you about all the events that happened in their little corners of the world, AS IT HAPPENED!!!
This Event is SO EXCITING and UNIQUE!!!
Kudos to the BFCC fur hosting this great event!!!
They 'tracked' the NEW MILLENNIUM
as it arrived around the world!!!
Many kitties from the BFCC signed on to report the
happenings in their home areas and mail in reports,
as they occurred!!!
The furst kitties we heard from are from Mew Zealand
which was one of the furry furst places in the whole world
to ring in the NEW MILLENNIUM!!!
Then, as the NEW MILLENNIUM arrived at all the different places
where they had kitties 'stationed', the reports kept coming in
until the last kitties had given their reports and the
NEW MILLENNIUM officially arrived around the world!!!
This event is now closed, but it was so much fun
to see who rung in the NEW MILLENNIUM,
and what happened in their part of the world!!!
HOW EXCITING!!!
(MUCH more exciting than the event itself
as it turns out!!! ~G~)

CLAW MILLENNIUM EVENTS!!!
Fur those of our furiends who are memfurs of CLAW,
don't furget to check out the Meeting Room fur a listing
of all the cool events being hosted by all your CLAW buddies!!!



THE CLAW THEATER!!!

ALL the 'Cool Cats' in Catdom
Attend the CLAW Theater's Plays!!
Currently, they are purrrrrrroudly presenting
THE WIZARD OF OZ!!!
To attend this 'must-see' event
Or look thru their archives
To see past purrrrrductions
Just click on their marquee below!!!
And always showing fur your entertainment
Is their fun and playful creation ...
THE MOUSEKAROOS!!!
If you'd like to check out these funny characters
Just click on their logo below!!!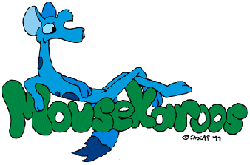 COMING FEBRUARY 5TH!!!
THE FIRST ANNUAL CLAW PHOTOGRAPHY SHOW!!!
Don't miss this great event
featuring photographs taken by the
memfurs of the CLAW Photography Guild!!!
Just click on their poster below!!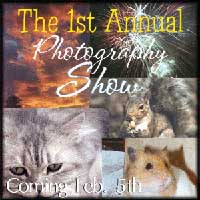 To find out what is really happening in Catdom,
And find out the latest gossip, Queen Bitsy insists
that you peruse her fun and informative 'tabbyloid'
The Weekly Purrsuader!!!
Just click on the pic below to read the latest issue!!!

Upcoming Events to be Announced Soon!!!
Don't miss our Second Events Page
Where we have Ongoing Events and Past Events listed!!!
Just click on the kitty below
to check out the rest of the great events
you can still attend and enjoy!!!